Spooky season is upon us! Are you looking for some frightfully delicious treats to serve the kids (or yourself) during Halloween month? Well, we've got news for you — you can make some creative snacks and meals that easily get veggies into your kids' diets while still being hauntingly tasty! With CAULIPOWER's plant-powered products, your meals will be free from artificial ingredients AND gluten free always. That's kind of a Halloween win-win, wouldn't you say?
So,what CAULIPOWER products can you include in these spooky delights?

Chicken Tenders to Give You the Creeeeeps
CAULIPOWER Chicken Tenders are all natural and have a crispy coating of rice flour and cauliflower. They're the ONLY BAKED (never fried) tenders in the freezer aisle, and they're high in protein. Plus, they "cluck" in at only 490 calories for the WHOLE bag!
Scarily Mouthwatering Riced Cauliflower

Plant-based. Keto certified. Coming in at only 160 calories for the WHOLE cup. Now that's some CAULIPOWER Baja Style Riced Cauliflower we can get behind! With beans, bell pepper and all that Baja goodness, this flavor-packed riced cauliflower will definitely have you wondering, "Where have you BEAN all my life?"
Cauliflower Pizza Crust Fit for a Phantom
America's #1 cauliflower crust, CAULIPOWER Cauliflower Pizza Crust, is made with real cauliflower as the first ingredient and comes out perfectly crispy every time. Plus, it's gluten and dairy-free!

So, now that you know a little more about three of the most spine-chillingly delectable CAULIPOWER products around ... without further scary adieu, we present our roundup of three spooktacular gluten-free recipes perfect for Halloween!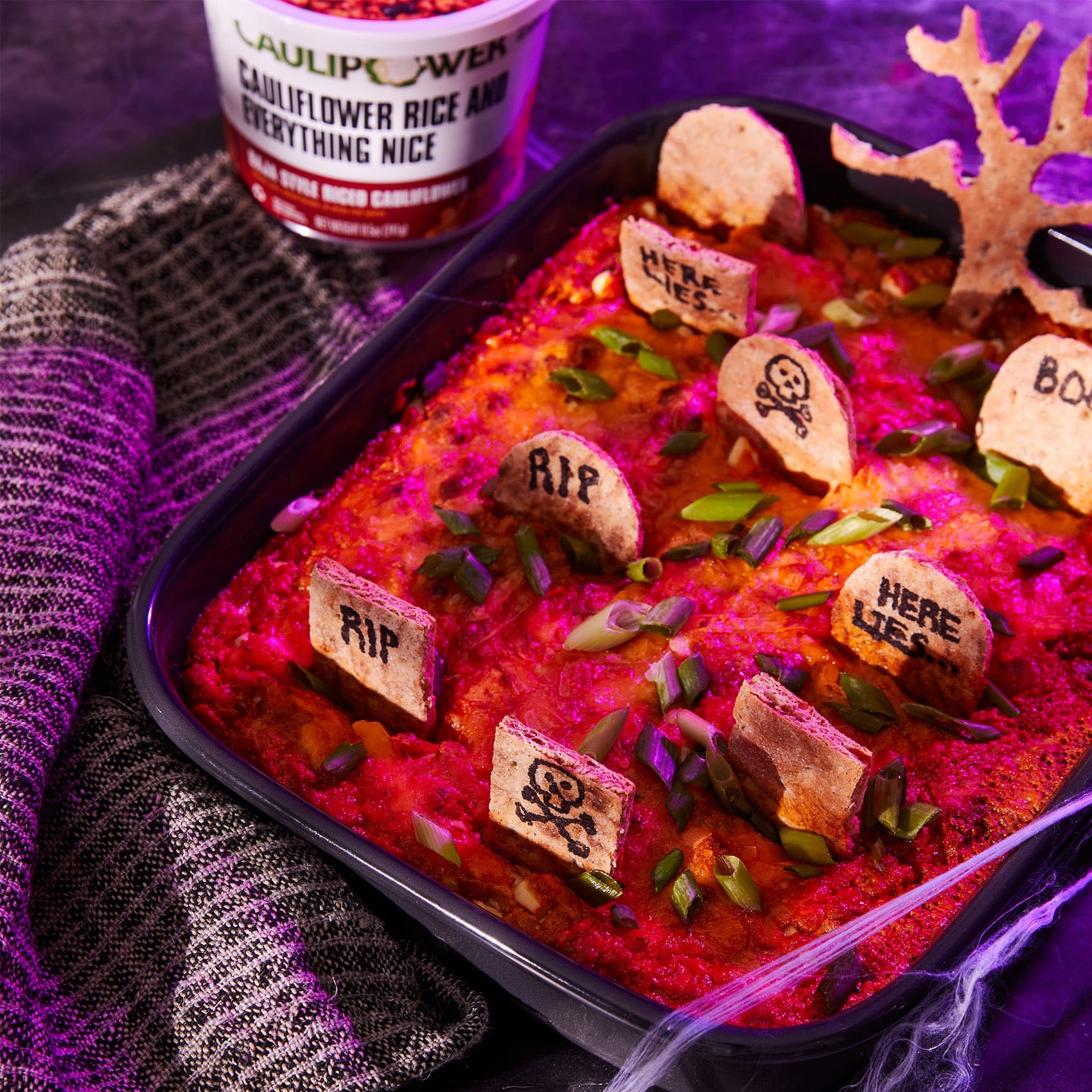 Who's the best ghost host? You are, when you make this tasty enchilada dip! Start with a package of CAULIPOWER Baja Style Riced Cauliflower, add a few additional ingredients, bake until hot and bubbly, and you'll really make this graveyard come to life. Plus, the kids can help garnish the tombstones with edible coloring markers!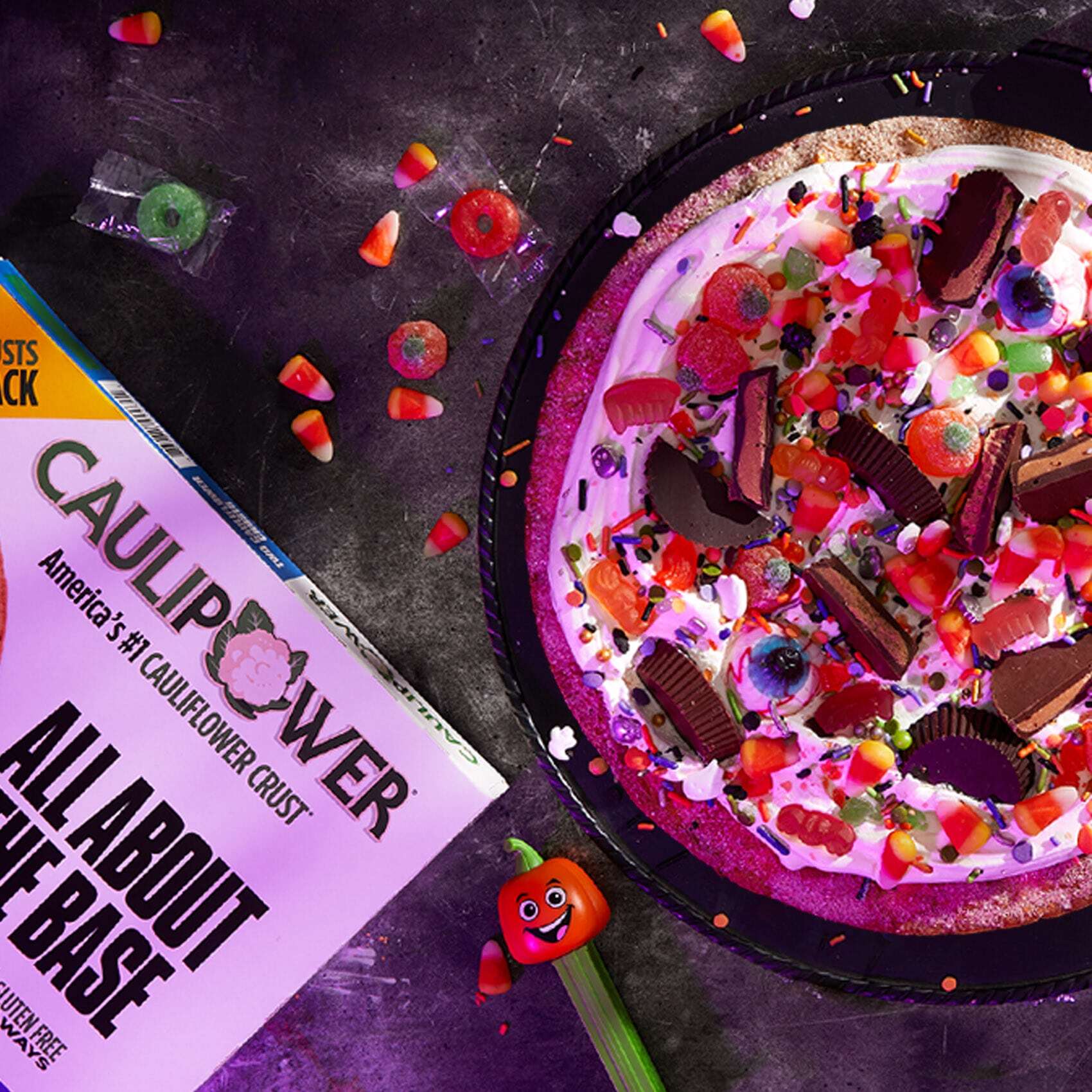 Trick … or treat?! With this CAULIPOWERful spin on a spooky dessert pizza, we'd say it's the latter. This candy pizza features a CAULIPOWER Cauliflower Crust, frozen whipped topping, and a selection of candy that will instantly make everyone's mouth water.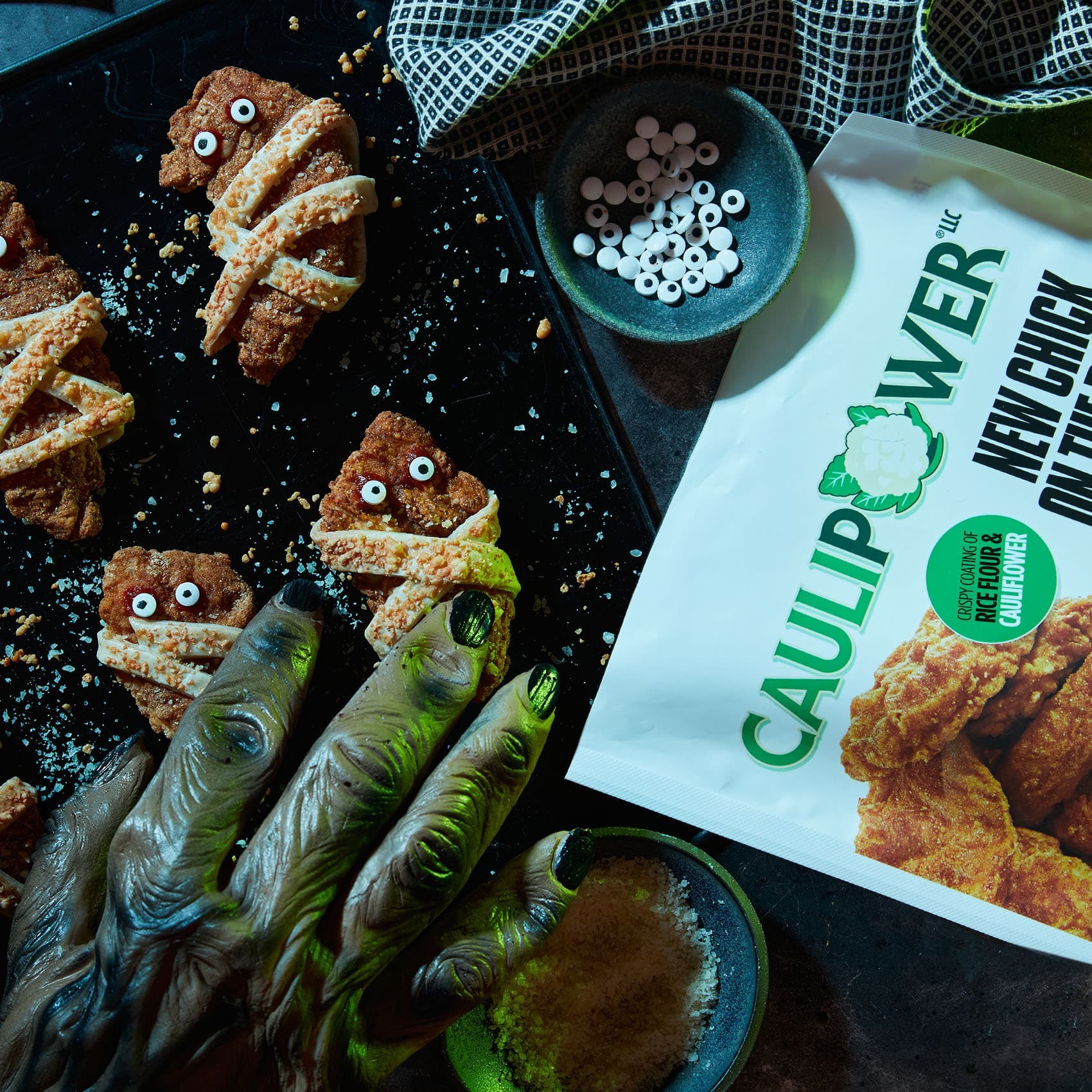 Seriously, have you ever seen a mummy look this cute (or tasty)? All you need is one package of CAULIPOWER Chicken Tenders, a package of pie dough (you can use regular or gluten free!), and a few other ingredients to instantly turn them into mummies. Make these and we guarantee your kids will be clambering for seconds and thirds!
So, which recipe looks the most skeleFUN to you? Let us know your favorites in the comments! Find CAULIPOWER in over 25,000 retailers nationwide and get recipe inspiration at MealHacks.com.