Three years ago, I left the comfort of a corporate job and decided to bet everything on a vegetable. Yup, you read that right. Like so many female entrepreneurial stories begin, I grew unfulfilled in the comfort of my corporate life and decide to jump! I dove headfirst into an industry I knew nothing about, with little but the hopes of helping people live healthier lives.
As any entrepreneur knows, getting funding is everything... but for women, that hurdle is significantly times higher (what's new?). Female founders get just 2% of all venture capital dollars - THAT IS NOT A TYPO - and male founders are 18x more likely to get first-round funding than female founders. These stats are made all the more mind-boggling considering that female-founded companies deliver 3x the return per dollar invested than male-founded companies!* Yet, in 2018, funding went down for female-founded start-ups in the US.
Forbes' recently published a list of America's 100 Most Innovative Leaders, and 99 of them are men. I love Forbes (and was fortunate enough to have been interviewed), but how did no one stop to question the criteria that were keeping the so many well-deserving women off the list?
More than 40% of businesses in this country are owned by women.** We are out here taking control of our future, setting our own pace and charging what we're worth. That takes guts and a serious drive. And whenever I get a chance to be around other women with the entrepreneurial spirit, I feel rejuvenated. Professional networks like BlogHer, Yellow Conference, and Girlboss have given me valuable inspiration, confidence, support, and advice, for which I am eternally grateful. And I'm not alone. A recent Facebook study showed that female founders who are part of a business community are twice as likely to forecast their growth - that means women who network together are betting big on themselves. And let's be honest, if you don't bet on yourself, who will?
Going into this entrepreneurial journey, I never knew how important it would be to join forces with other female founders and business owners and to join spaces that encouraged women to grow past their obstacles. I needed a lot of advice and guidance in my first 3 years (and still do!), but I also feel that I'm now in a place to share what I have learned.
So in honor of American Women's Business Day, I want to say this: if I can do it, well, then anyone can do it! Take comfort in knowing that you're not alone and countless others of us are here to network, swap stories, share contacts and lift each other up. Talk about your favorite women-owned businesses on social media, buy their products and encourage others to support their endeavors. Great ideas are born when you're tired of waiting, so here's to being tired - and not waiting to make a difference.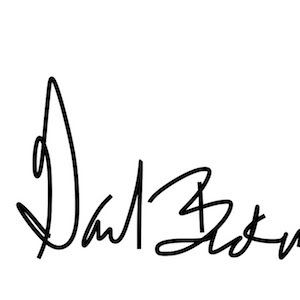 *Source: PitchBook 2/28/19. Source: BCG 6/6/18
**Source: Inc Magazine