Today, isn't like any other day. It's International Women's Day, an occasion to celebrate women everywhere who are working tirelessly to change their own lives - as well as those in the world around them.


Many of these women have helped me on my journey and cheered me along the way. That's the role women often play in each other's lives: we value our collective progress. When one of us succeeds, we make space for more to follow.

Change always and only begins with a leap of faith. My life transformed the day I left the stability and sensibleness of a corporate career. I decided to follow in the entrepreneurial footsteps of my immigrant father, whom I'd like to believe is cheering me on from above.

He arrived to this country with nothing but a desire to make his American dream - the dream to 'do what you love' and have a chance to make it your life's work. As his daughter, I watched him risk everything for that very dream.

There isn't a day that goes by that I don't think about how crazy it was to turn my entire life upside down and bet it all on a (*gulp*) vegetable in the passionate pursuit of doing something I love. In the process, CAULIPOWER somehow became the country's favorite better-for-you pizza brand. It's been the most challenging hustle I have ever known, and I wouldn't trade it for the world.

To the parents amongst us, always remember that your kids are watching you.

To the time-and-nutrient-starved in all of us, I hope CAULIPOWER allows you time to nourish yourself and those you love.

To all the women out there with a business plan in the bottom drawer or the spark of an idea in your head, take a chance and bet on yourself. Because if you don't, no one ever will.

We don't all get to start from the same starting line, but if that stops us from starting at all, the world will be the worse for it. I hope this story provides a small reminder that today –– and every day –– it's our job to band together to celebrate courageous women: those we've met, those we hope to meet, and those we pass in our daily lives.

We've come a long way since International Women's Day was founded more than 100 years ago, with the most exciting days still ahead. Here's to the next generation of women realizing their fullest potential. And here's to those who inspire you to take a leap.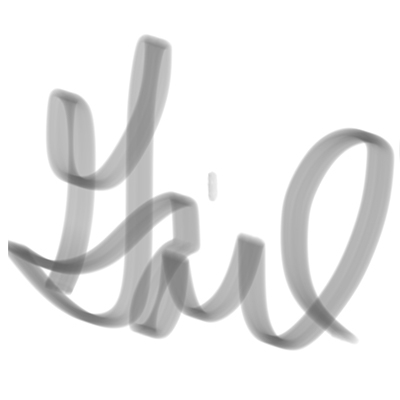 Headed SXSW this weekend? Continue the conversation with us at our women's wellness panel, Life Overhaul: How to Turn #FML to #Blessed, featuring Gail Becker, Cindy Eckert, and Agatha Achindu as panelists and Ali Landry and Michelle Stafford as moderators. If you can't be with us on site, follow along on Twitter @CAULIPOWERED.