...that TASTE like the food you crave.


Let's start the new year with a clean plate. At CAULIPOWER, we use the power of veggies to make healthier versions of the food you crave, that actually TASTE like the food you crave. After all, why shouldn't the "healthier" choice be the same thing as the "tastier" choice?


In case you didn't know, we have a range of nutritious (and oh-so-delicious) products to choose from, which are all ready in minutes so you can spend more time on "me time" in the new year.
It's the OG. The star of the show. The product that made us who we are today. It's our tasty, crispy, "WHOA! THIS IS MADE WITH CAULIFLOWER CRUST?!" pizza!

Make pizza night ANY night with America's #1 Cauliflower Crust, which is made with real cauliflower as the first ingredient. At just 340 calories for HALF the pizza (seriously), you'll start telling everyone that pizza IS your favorite vegetable.

The best part? Our Plain Crust is gluten-free and dairy-free, meaning everyone can enjoy DIY pizza night.

OUR GO-TO PIZZA RECIPE FOR THE NEW YEAR: Winter Veggie Pizza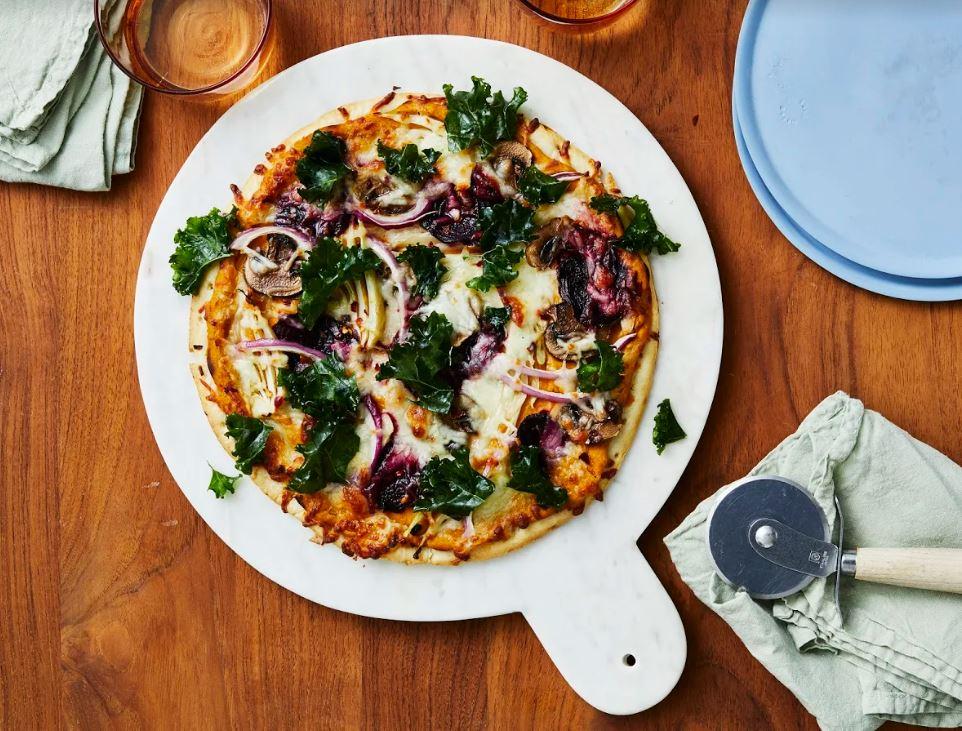 This veggie-packed pie is what pizza dreams are made of. Our gluten and dairy-free Plain Crust is topped with sweet potato lentil hummus, kale, fennel, and mushrooms, giving you that warm and fuzzy (and healthy) feeling with every bite.
BAKED (NEVER FRIED) CHICKEN TENDERS

We all used to enjoy eating crispy, juicy chicken tenders as kids. Then, we grew up, and there was this unspoken rule that adults aren't supposed to eat chicken tenders. Well, those days are over thanks to our BAKED (never fried) Chicken Tenders that have a crispy coating packed with cauliflower, no artificial ingredients or preservatives, zero saturated fat, and zero added sugar!
So go ahead. Make chicken tenders your lunch - not just the kids.

OUR GO-TO CHICKEN TENDER RECIPE FOR THE NEW YEAR: Super Simple Cluckin' Chicken Salad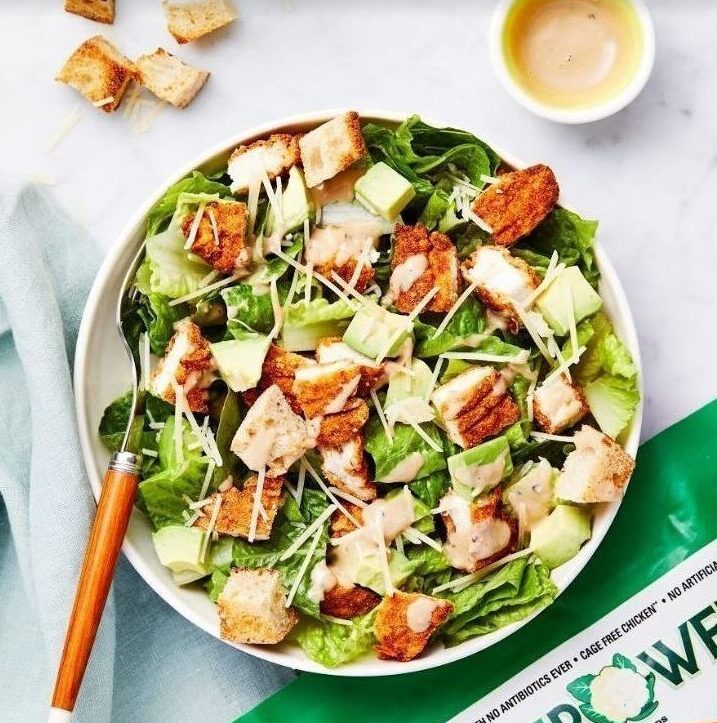 CAESAR the day with this unexpected surprise of a salad made with our dee-lish CAULIPOWER Chicken Tenders. Tasty, crispy, and low-carb (our tenders are only 10g net carbs per serving)!
FLAVORED RICED CAULIFLOWER CUPS

Riced cauliflower is really all the craze, but why should we need to cook it and flavor it and add veggies to it? CAULIPOWER's new Riced Cauliflower cups take care of all the work, so you can pop 'em in the microwave or skillet and enjoy a delicious meal in minutes. The best part? Our cups are only 100-160 calories, 3-5g net carbs per serving, keto certified, and available in three tasty never-before-done flavors.

OUR GO-TO RICED CAULIFLOWER RECIPE FOR THE NEW YEAR: SoFISHticated Low Carb Sushi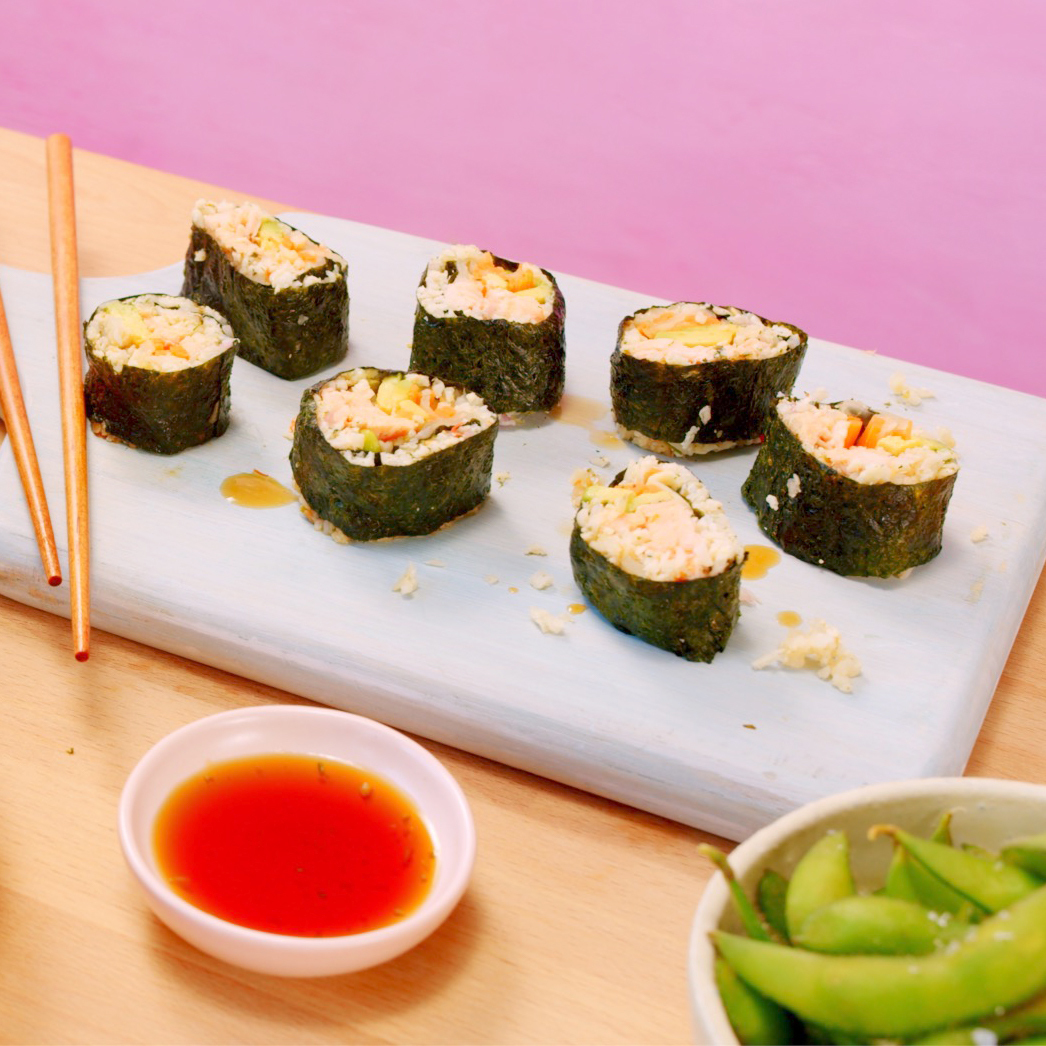 Sushi night gone keto? Yup, you read that right! Reinvent one of your favorite foods with our Sesame Citrus Riced Cauliflower. This Meal Hack is so delicious, you won't realize the low carb swap!

AND MORE!

As if that weren't enough, we also have our Cauliflower Tortillas which put a healthier spin on taco night, and our Sweet PotaTOASTS - the first-ever single-ingredient bread replacement.
Both act as a delicious blank canvas whether you're gluten-free, vegan, flexitarian, or simply looking for a healthier alternative, making that healthy new year's resolution a tasty one, too.

So.. what are you waiting for? Start the year off right with healthier versions of the food you crave, that actually TASTE like the food you crave. Find CAULIPOWER in-store or online today!

For more recipe inspiration, check out our NEW 'Sick Of My Own Cooking' Cookbook which includes a collection of fan-inspired recipes, perfect for when you literally just can't cook, clean, repeat anymore. Get your copy here or share this blog and tag CAULIPOWER to be among the first 21 people (because, well, it's 2021!) to get a FREE cookbook!

And if you're looking for even MORE tasty recipe inspo, head to MealHacks.com to check out an ongoing collection of our cauli-creations inspired by YOU!