One of the best things about being a female entrepreneur is the ability to meet so many driven, inspiring, bad-ass women – each of whom are building something meaningful. I've had the privilege of attending some powerful gatherings with the sole purpose of bringing these women together such as Girlboss, Create & Cultivate and BlogHer and each time I go, I leave in awe of the women I heard, the women I met, and the women that inspired everyone they encountered.
One topic that always seems to rise to the top is how we can support one another… and the businesses we've created. We ask each other questions, share tips, provide guidance and collectively laugh at all those moments when 'they' told us we couldn't…which is precisely why we did! Whenever I feel defeated (often), exhausted (always) or simply ask myself: "WTF am I doing?!" (daily), I think of all those women who came before me and who may currently be watching this rather challenging climb.
I am constantly inspired by the amount of progress women continue to make as trailblazers in their industries, and it reminds me that being a female entrepreneur is more than having your own business. It's paving the path for the future. As of last year, 42% of businesses are female-owned, and in 2019 alone, women started 1,817 businesses a day. That's 663,205 businesses started by women in one year!* Despite that, however, women-owned businesses still struggle to get crucial financing.
What I have come to realize is that there is really only one way to ensure that the number of women-owned businesses continue to grow and thrive: support more women-owned businesses. Buy their food. Use their services. Tell your friends. Share their social media posts. Sign up for their newsletters and notices and, then, when you're done with all that, find the next female start-up and begin all over again.
I try to support female-founded startups every day. The restaurant down the street. That online jewelry brand. The moving company and yes, that metal pipe company founded by a woman too.
In honor of International Women's Day, I hope you consider and continue to do the same. Share your favorite female-founded business with your friends, your family, or a stranger in the grocery store deciding which brand to purchase. In fact, we'll help you celebrate this day by sending you a FREE pizza (in the form of a coupon) if you tag your favorite female-founded business and @CAULIPOWER on social media this Sunday.
I hope CAULIPOWER continues to give you more time to do what you love, and celebrate the people who inspire you.
CAULIPOWERfully Yours,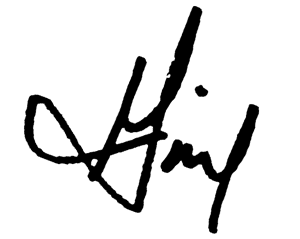 *Source: State of Women Owned Business Report 2019